研究员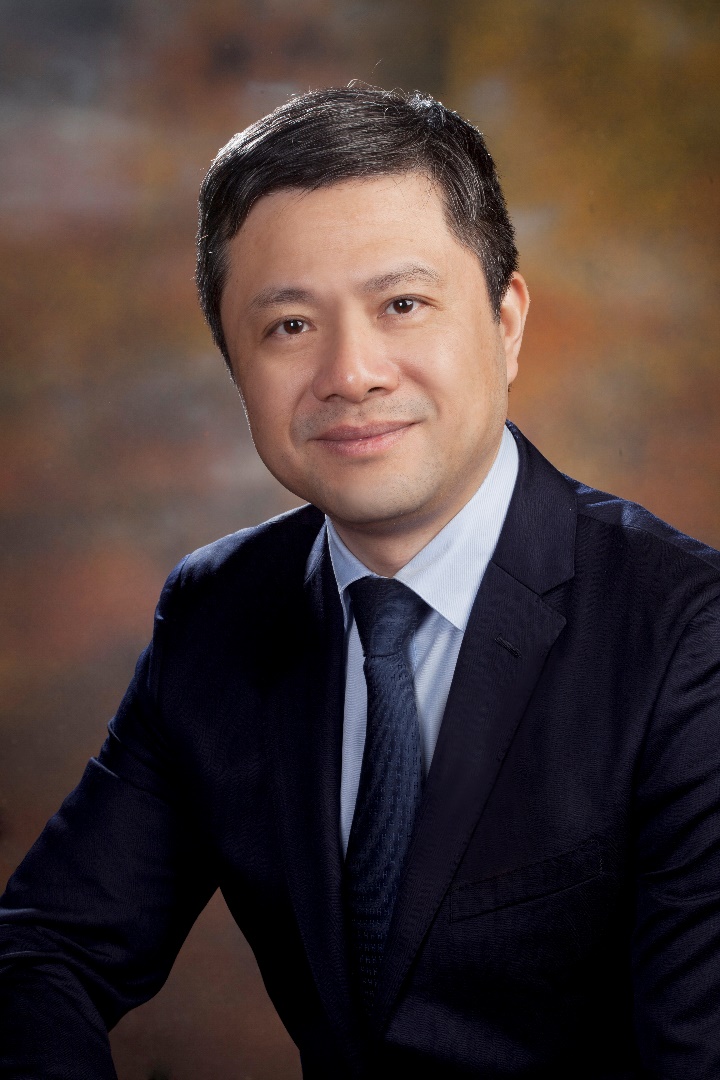 姓名
夏强
性别
男
专家类别
学历
博士
职称
主任医师、教授
联系电话
电子邮箱
xiaqiang@@medmail.com.cn
通讯地址
上海市浦建路160号
个人简介
教育经历:
1982.9-1987.7 安徽医科大学 学士学位
1993.9-1997.12 复旦大学(原上海医科大学) 医学博士学位
工作经历:
1987.8-1993.8 安徽医科大学第一附属医院 外科 住院医师、主治医师
1997.12-2004.9 上海市第一人民医院 外科 主治医师、副主任医师、主任医师
2004.9-至今 上海交通大学医学院附属仁济医院 肝脏外科 科主任
海外学习经历:
1999.10-2000.10 奥地利格拉兹大学医学院外科 访问学者
科研论文
1. Hou J, Greten TF, Xia Q. Immunosuppressive cell death in cancer. Nat Rev Immunol. 2017 Jun;17(6):401
2. Yang XM, Cao XY, He P, Li J, Feng MX, Zhang YL, Zhang XL, Wang YH, Yang Q, Zhu L, Nie HZ, Jiang SH, Tian GA, Zhang XX, Liu Q, Ji J, Zhu X, Xia Q, Zhang ZG. Overexpression of Rac GTPase activating Protein 1 Contributes to Proliferation of Cancer Cells by Reducing Hippo Signaling to Promote Cytokinesis. Gastroenterology. 2018 Jul 12. pii: S0016-5085(18)34764-4.共同通讯
3. Gu J, Jeong S, Xia Q. Intrahepatic cholangiocarcinoma arising from HBV infection may be a highly selected population for liver transplantation. Hepatology.2017 Nov;66(5):1703-1704
4. Xu D, Xu M, Kong X, Xia Q. Protective effects of heme oxygenase 1 during ischemia-reperfusion injury: Hepatocytes or non-parenchymal cells? J Hepatol. 2018 May 17. pii: S0168-8278(18)32046-4.
5. Sha M, Jeong S, Xia Q. Antiviral therapy improves survival in patients with HBV infection and intrahepatic cholangiocarcinoma undergoing liver resection: Novel concerns. J Hepatol. 2018 Jun;68(6):1315-1316.
6. Yue S, Zhu J, Zhang M, Li C, Zhou X, Zhou M, Ke M, Busuttil RW, Ying QL, Kupiec-Weglinski JW, Xia Q, Ke B. The myeloid heat shock transcription factor 1/β-catenin axis regulates NLR family, pyrin domain-containing 3 inflammasome activation in mouse liver ischemia/reperfusion injury. Hepatology. 2016;64(5):1683-1698. 共同通讯
7. Nie H, Li J, Yang XM, Cao QZ, Feng MX, Xue F, Wei L, Qin W, Gu J, Xia Q, Zhang ZG(共同通讯).Mineralocorticoid receptor suppresses cancer progression and Warburg effect by modulating miR-338-3p-PKLR axis in hepatocellular carcinoma. Hepatology. 2015 Oct;62(4):1145-59.
8. Li H, Xia Q, Zeng B, Li ST, Liu H, Li Q, Li J, Yang SY, Dong XJ, Gao T, Munker S, Liu Y, Liebe R, Xue F, Li QG, Chen XS, Liu Q, Zeng H, Wang JY, Xie Q, Meng QH, Wang JF, Mertens PR, Lammert F, Singer MV, Dooley S, Ebert MP, Qiu DK, Wang TL, Weng HL.(共同第一作者)Submassive hepatic necrosis distinguishes HBV-associated acute on chronic liver failure from cirrhotic patients with acute decompensation. J Hepatol. 2015 Jul;63(1):50-9.
9. Li J, Yang XM, Wang YH, Feng MX, Liu XJ, Zhang YL, Huang S, Wu Z, Xue F, Qin WX, Gu JR, Xia Q, Zhang ZG.(共同通讯)Monoamine oxidase A suppresses hepatocellular carcinoma metastasis by inhibiting the adrenergic system and its transactivation of EGFR signaling. J Hepatol. 2014 Jun;60(6):1225-34.
10. Long XD, Yao JG, Zeng Z, Ma Y, Huang XY, Wei ZH, Liu M, Zhang JJ, Xue F, Zhai B, Xia Q. Polymorphisms in the coding region of X-ray repair complementing group 4 and Aflatoxin B1-related hepatocellular carcinoma. Hepatology. 2013 Jul;58(1):171-81.
11. Kang He, Xiaosong Chen, Conghui Han, Longmei Xu, Jianjun Zhang, Ming Zhang and Qiang Xia. Lipopolysaccharide-induced Cross-tolerance against Renal Ischemia-Reperfusion Injury Is Mediated by Hypoxia-Inducible Factor-2α-Regulated Nitric Oxide Production. Kidney Int. 2014,85:276-288
12. Xi-Dai Long, Dong Zhao, Chao Wang, Xiao-Ying Huang, Jin-Guang Yao, Yun Ma, Zhong-Hua Wei, Min Liu, Li-Xiao Zeng, Xiao-Qiang Mo, Jian-Jun Zhang, Feng Xue, Bo Zhai, and Qiang Xia. Genetic Polymorphisms in DNA Repair Genes XRCC4 and XRCC5 and Aflatoxin B1–related Hepatocellular Carcinoma. Epidemiology 2013;24: 671–681.
13. Ming-Xuan Feng, Ming-Ze Ma, Ying Fu, Jun Li, Tao Wang, Feng Xue, Jian-Jun Zhang, Wen-Xin Qin,Jian-Ren Gu, Zhi-Gang Zhang* and Qiang Xia*. Elevated autocrine EDIL3 protects hepatocellular carcinoma from anoikis through RGD-mediated integrin activation. Molecular Cancer 2014, 13:226.
14. Fu Y, Feng MX, Yu J, Ma MZ, Liu XJ, Li J, Yang XM, Wang YH, Zhang YL, Ao JP, Xue F, Qin W, Gu J, Xia Q, Zhang ZG(共同通讯作者). DNA methylation-mediated silencing of matricellular protein dermatopontin promotes hepatocellular carcinoma metastasis by α3β1 integrin-Rho GTPase signaling. Oncotarget. 2014 Aug 30;5(16):6701-15.
15. Zhao D, Long XD, Lu TF, Wang T, Zhang WW, Liu YX, Cui XL, Dai HJ, Xue F, Xia Q.Metformin decreases IL-22 secretion to suppress tumor growth in an orthotopic mouse model of hepatocellular carcinoma. Int J Cancer. 2015 Jun 1;136(11):2556-65.
16. Zhang J,Han C,Dai H,Hou J,Dong Y,Cui X,Xu L,Zhang M,Xia Q. Hypoxia-Inducible Factor-2α Limits Natural Killer T Cell Cytotoxicity in Renal Ischemia/Reperfusion Injury. J Am Soc Nephrol. 2016 Jan;27(1):92-106. 共同通讯
17. Xiaolan Cui, Qian Chen, Zhen Dong, Longmei Xu, Tianfei Lu, Dawei Li, Jiangjun Zhang, Ming Zhang and Qiang Xia. Inactivation of Sirt1 in mouse livers protects against endotoxemic liver injury by acetylating and activating NF-κB. Cell Death and Disease 2016 Oct 6;7(10):e2403. 共同通讯
18. L Chen, M Luo, X Sun, J Qin, C Yu, Y Wen, Q Zhang, J Gu, Q Xia*,and X Kong*. DJ-1 deficiency attenuates expansion of liver progenitor cells through modulating the inflammatory and fibrogenic niches. Cell Death and Disease (2016) 7, e2257; 共同通讯
19. Qiu B, Wang J, Yu Y, Zhen C, Gu J, Liu W, Wen Y, Chen L, Gao Y, Xia Q, Kong X. DJ-1 promotes development of DEN-induced hepatocellular carcinoma and proliferation of liver cancer cells. Oncotarget. 2017 Jan 31;8(5):8499-8511.共同通讯
20. Jeong S, Tong Y, Sha M, Gu J, Xia Q. Hepatitis B virus-associated intrahepatic cholangiocarcinoma: a malignancy of distinctive characteristics between hepatocellular carcinoma and intrahepatic cholangiocarcinoma. Oncotarget. 2017 Mar 7;8(10):17292-17300. 共同通讯
21. Xu D, Chen L, Chen X, Wen Y, Yu C, Yao J, Wu H, Wang X, Xia Q, Kong X. The triterpenoid CDDO-imidazolide ameliorates mouse liver ischemia-reperfusion injury through activating the Nrf2/HO-1 pathway enhanced autophagy. Cell Death Dis. 2017 Aug 10;8(8):e2983.
22. Li D, Du Y, Yuan X, Han X, Dong Z, Chen X, Wu H, Zhang J, Xu L, Han C, Zhang M, Xia Q. Hepatic hypoxia-inducible factors inhibit PPARα expression to exacerbate acetaminophen induced oxidative stress and hepatotoxicity. Free Radic Biol Med. 2017 Jun 3;110:102-116.
科研项目
1. 2017YFC0908100,肝癌/肝病临床和社区人群大型队列研究,国家重点研发计划精准医学专项,2017.7-2020.12,1346万,第一负责人
2. 81670598,DJ-1通过调节自噬在肝脏缺血再灌注损伤中的作用和分子机制研究,国自然面上项目,2017.1-2020.12,58万,第一负责人
3. 81472243,XRCC4M/miR-9在维持肝癌干细胞特性中的作用及相关机制研究,国家自然科学基金面上项目,2015.1.1-2018.12.31,68万,第一负责人
4. 81270558,缺氧诱导因子2α在脂肪肝缺血再灌注损伤中的作用及分子机制,国家自然基金,2013.1-2016.12,70万元,第一负责人
5. 活体肝移植技术临床应用规范研究,国家卫生部医管司,2009.8-2010.8,10万元,第一负责人
6. CYP3A在儿童肝移植患者中的分布及对CNI的指导研究,国家卫生部,2012.6-2014.6,5万元,第一负责人
7. 16CR1003A,中国儿童肝移植术后免疫抑制剂个体化用药的多中心临床研究,申康三年重大疾病,2016.12-2019.6,200万,第一负责人
8. 15411950400,活体、中国公民逝世后器官捐献(DCD)供体肝移植的多中心临床研究,上海市科委重要疾病多中心临床研究项目,2015.10.1-2018.9.30,200万,第一负责人
9. DLY201606,儿童肝移植免疫抑制剂个体化用药及免疫监控的临床应用研究,上海交通大学医学院多中心项目,2016.6-2020.6,100万
10. 2013ZYJB0001,儿童肝移植的临床与基础研究,上海市卫生局重点联合攻关项目,2014.1-2016.12,50万
获得专利
薛峰,夏强,顾健人,张桢珍,施少军。ZL201610806556.8。一种联合检测评估肝癌肝移植术后转移复发风险的试剂盒。
实验室成员
工作人员:孔晓妮
研究生:赵之聪,瞿小也,黄虹婷,孟稼祥,张宇,郭晗,赵振均,汪炳瑞,李吉昌